Montana Brewers Association – 7th Annual Missoula Brewfest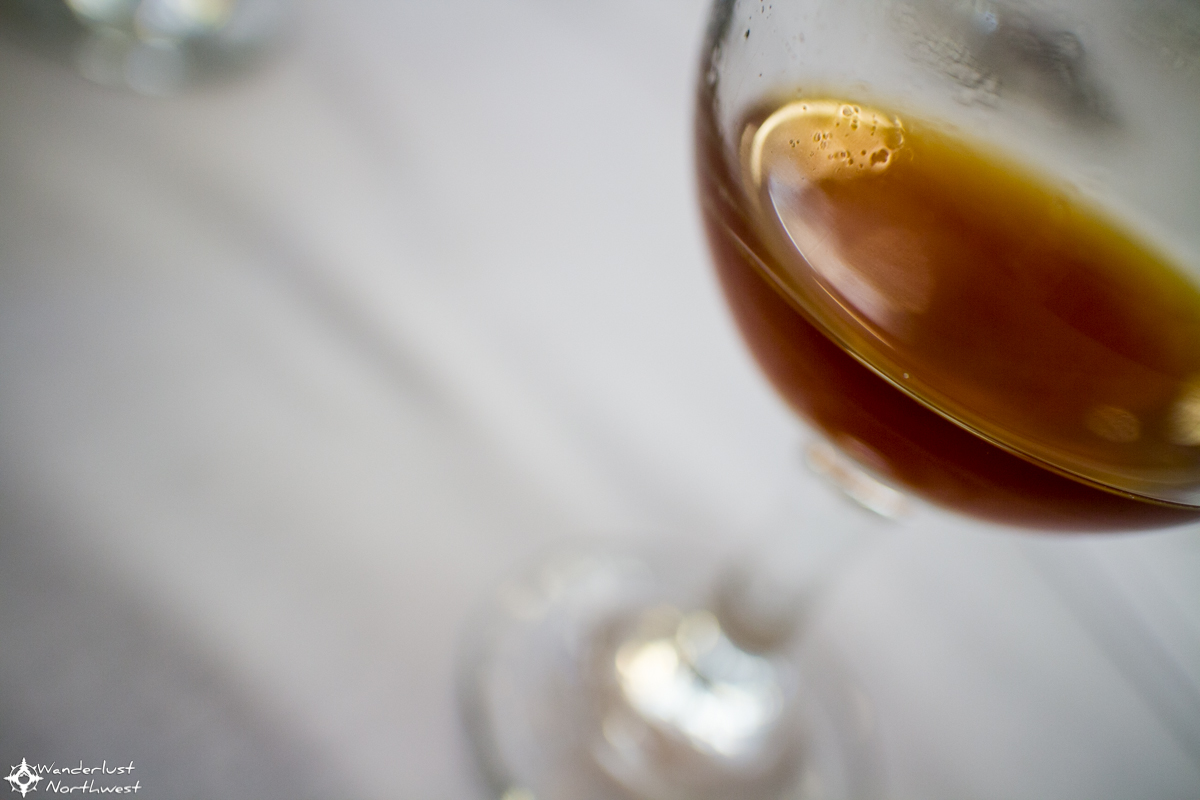 The Montana Brewers Association has been uniting Montana breweries from the East to the West, the North and the South. Being the voluptuous state that Montana is, that's a lot of ground to cover. Friday the 16th of October (today), will be their 7th annual celebration in the form of a Missoula Brewfest held in Caras Park. This brewfest will be featuring 154 beers from 42 Montana Breweries – 30 being special fest releases! We had the privilege of tasting a handful of the beers this evening.
Montana Brewers Association's Missoula Brewfest Special Release Brews :
Throughout the tasting process, I was graced by the presence of a couple Philipsburg Brewing Company employees. While I was getting up close and personal with some of the brewers from the various tastings, they were giving me their expert insight to the Missoula Brewfest specialty beers that were poured before us. Even though these were just taster glasses, after a couple on a relatively empty stomach.. thought processes can slow down a little. Montana breweries aren't afraid of having higher alcohol content.
---
UBER BREW • BILLINGS, MONTANAALPHA FORCE DOUBLE TAP TACTICAL IPA • 8.5% ABV / 100+ IBU

This specialty brew is unlike the majority of the beer in the world. It has a controlled IPA hop taste, yet the color would hint towards a porter or stout. To show how unique this Montana beer is, they entered it into the Alpha King Challenge this year against 116 other breweries from around the United States. They took home the gold– making Uber Brew the first Montana brewery to hold the honor. Even more impressive is the fact that this is the first Black IPA to ever win the title in the 16 years of existence. The criteria may seem simple, but it is hard to brew perfection like this: brew the hoppiest, yet most balanced beer that is at least 60 IBU and in the genre of a barley wine. I'll be finding this at the Montana Brewers Association Missoula Brewfest for sure.Ryan Gill believes that this beer would best be enjoyed by the adventurous soul. The perfect place for this beer to be indulged in would be next to the river's edge, with the road trip portion being completed in a convertible (I wonder if Miatas count?).

---
Neptune Brewery • Livingston, MontanaOktoberfest • 6.7% ABV / 16 IBU
Neptune Brewery has a special approach when it comes to Oktoberfest and Pumpkin Beer in the sense that it barely classifies as either of them. It's not the traditional Märzen that Oktoberfests are classified as– and when it comes to the pumpkin side of things, the giant orange vegetable is infused in a subtle way. It's not like taking an entire pie to the face like some pumpkin brews out there. This is one that you can actually drink two or three of in a row and not feel like you're in a sugar-coma.
The anonymous, mysterious, bearded Philipsburg Brewery worker that shall not be named described this beer (more or less) as best to be drank in nature, on top of a mountain while staring at Montana's glorious big sky while taking down a good brat just cooked over the fire.
---
Philipsburg Brewery • Philipsburg, Montana5 Phantom Pumpkin Spice Barley Wine • 8.5 % ABV
Philipsburg Brewery has chased after one of my favorite styles of beer and has left me wanting more. Their Pumpkin Spice Barley Wine isn't meant for the "basic bitches" in the Starbucks line. This barley wine has been aging for just over a year (early October 2014). It has the typical attributes of a barley wine– being lively, somewhat aggressive and fruity. However, the pumpkin truly balanced out the intensity of it all and rounded it out into a fairly "tame", very drinkable brew. Some may disagree on the tame part, but I highly enjoy anything that is bittersweet.This is Philipsburg Brewery's first Montana Brewers Association brewfest, so be sure to give them a warm welcome; one sip of their brews will make you feel welcome as well.Ryan basically summed up this brew by combining all of the best parts of Halloween and Thanksgiving– but the keg is delivered to your back porch in a hearse. Intriguing, huh?It's that bittersweet taste that will make you question everything, but ultimately make you accept it all with a smile on your face.

---
406 Brewing • Bozeman, MontanaMosaic Fresh Hop • 5.8% – 45- 55 ibu 
406 Brewing is a very unstable brewery. You can never count on them to have your favorite beer on tap– and I mean all of that in the very best of ways. This is a brewery that consistently pushes itself to evolve. They continuously experiment and create new beers over and over again. You may see the same beer name on a tap from time to time, but the recipe will be slightly different than all previous batches. It is this innovation that keeps Montana's craft brew scene pushing forward.Their Fresh Hop Pale Ale may come off looking like a Pilsner, and honestly it is as easy to drink as one, but they have created something that is crazy light yet still contains a hop flavor. I haven't experienced many Mosaic style brews in my travels, but the dry hop style certainly seems to tame everything down and make it very drinkable. This would be a phenomenal summer brew.The guys at Philipsburg Brewery seemed to agree with me on the summer portion– as they felt that this Mosaic would be great during river floats and scenic hikes. All around it is just a clean, hoppy beer.

---
Draught Works • Missoula, MontanaMae West Huckleberry Sour • 5.8% ABV / 7 IBU

I have to admit that this Draught Works Mae West Huckleberry Sour was the most surprising beer of the night. The reason behind that is that I tend to not be able to get into fruity beer much– as soon as I heard 'Mae West Huckleberry', I cringed a little bit. Then they had to go and fully redeem themselves by following that phrase with 'sour'. I then had a little dance party inside. Sours and Barley Wines, I just love them. Even with 5 pounds of huckleberry contained in each and every keg, the tartness of the sour beer style accented it perfectly. The fruitiness wasn't overpowering. The tartness wasn't overpowering either (well, any more than a sour is suppose to be). I told the brewers that this beer reminded me of chocolate– since every time I take the first bite of chocolate my jaw starts to tingle and a smile encompasses my face.. then I always go back for more. If you are a fan of sour beers, or are willing to get out of your comfort zone– I urge you to filled yourself up with the Mae West at this year's Montana Brewers Association Fall Brewfest.
When asked what type of car this beer would be– the answers were somewhat torn. One replied with sports car, the other said Volkswagen. So, we can meet in the middle and say that this beer would be a Volkswagen Golf R32 (the MK4 version that is AWD & V6). You question its fruitiness in the beginning, but after your first time behind the wheel you are hooked by the raw pleasure.
---
These 5 Montana beers will be accompanied by 25 other festival release beers in Caras Park this evening– Friday, October 16th. There will be 154 beers total from 42 Montana Breweries. Tickets for the Montana Brewers Association Fall Brewfest are $25 in advance and $30 at the door– while that may seem a little high compared to other Missoula Brewfests, keep in mind that it *includes unlimited refills from 5pm-9pm! Now it seems like a great deal. Come out to Caras Park and socialize, drink some of the best brews in the country (because Montana is the best), eat some phenomenal food from the vendors and as tradition in Missoula– get down with some great local music.
*Please drink responsibly and don't drink and drive... or pedal... but better to pedal than drive...
We'll be wandering around the Montana Brewers Association Brewfest camera equipped and possibly (most definitely) a little tipsy. Feel free to come say hey there, hi there, ho there.
Photos & Words: Ross M PerkinsFind Wanderlust Northwest on Facebook & Instagram!
---